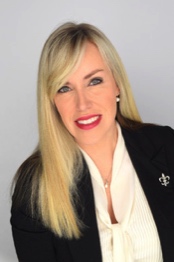 Jessica Curran, MA-MFT, MedFT
Perspective Solutions LLC

Registered Marriage and Family Therapist Intern
Registry #IMT3695

My Consent Forms
Contact Me


INTRODUCTION
I am a Registered Marriage and Family Therapist (MFT) with a sub-specialty in Medical Family Therapy (MedFT). I received my Master of Arts in Marriage and Family Therapy from Northcentral University, my Bachelor of Applied Technology Health Services from the University of Texas RGV, and my Associate in Radiologic Technology and Diagnostic Sonography. I am currently working towards licensure in Florida and work under the supervision of Erica Willer, Licensed in Marriage and Family Therapy.

PERSONAL EXPERIENCE
I bring a wealth of life experience to therapy and understand life's many challenges - from parenting, relationships, life uncertainties, and self-improvement. I am originally from New Orleans, LA but decided to call Tampa home in 2019. I spent most of my childhood living overseas and continued my travels throughout my professional career. I am comfortable working with different ethnic and cultural backgrounds.
I am a full-time Mom to an elementary school-aged daughter. We stay active within our community in our free time and enjoy many outdoor activities together.

THERAPY APPROACH
I approach therapy from a bio-psycho-social model, which assesses all life domains, including chronic and acute illness. My passion is working with couples, individuals, and families to cope with difficult situations. My expertise is in helping with depression, trauma, divorce/separation, life crisis, substance abuse, illness, grief, death, and intimacy issues. My sub-specialty focuses on incorporating a systems-based perspective on helping clients overcome the challenges associated with chronic disease, acute medical difficulties, grief, and loss.

COLLABORATIVE THERAPIST
My philosophical approach to therapy is collaborative. I join my clients on their journey without judgment, and I provide a perspective that promotes positive change in behaviors, emotions, and relational dynamics. Together, we will create a new narrative and explore new perspectives on life.

THERAPY MODELS
I am trained on multiple therapy models and incorporate them based on the presenting issue and the client. A few examples are; Cognitive Behavioral Therapy, Sex Therapy, Emotionally-Focused Therapy, Solutions-Focused Therapy, Collaborative Therapy, and Mindfulness.

I specialize in the following areas:

Marriage Conflict

Anxiety

Depression

Sexuality and Intimacy Issues

Coping Skills

Trauma

Self-Esteem

Relationship Conflicts

Parenting

Life Adjustments

Acute and Chronic Illness

Grief and Loss

Personality Disorders
PERSONAL NOTE
Thank you for reading my bio; please reach out if you have questions or would like to schedule a consultation. I accept cash/credit/debit card payments.