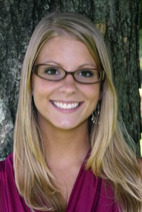 Jessica Mahoney, Psy.D.
Jessica Mahoney, Psy.D.
Licensed Psychologist
FL Lic.# PY9329

My Consent Forms
Contact Me
Greetings and thank you for visiting my page. I am excited to be back living in the Brandon area and enjoy much of my leisure time outside. In addition to my dedication to my clinical work, I have a passion for cooking and spending time with my pets, Allie and Keeley.

I graduated with a Bachelor's degree in Psychology at Niagara University in Niagara Falls, New York. I then moved to Florida to begin my graduate studies in the clinical psychology doctoral program at the Florida School of Professional Psychology, Tampa. I selected training experiences within the Hillsborough Public School System, private practices, and a residential setting for abused, runaway, and delinquent youth. My clinical experiences have provided me opportunities to gain extensive experience in a variety of settings. As a result, I have been able to work with clients from traditional and non-traditional families presenting with diverse clinical issues related to:
Adoption
Anger
Anxiety and Fears
Attachment Problems
Attention Deficit
Bathroom
Behavioral Management
Bullying
Communication
Coping Skills
Depression

Parenting
PTSD
Relational Issues
School
Self-Esteem
Sexual Abuse
Sleep
Social Skills
Stress
Testing and Evaluation
Trauma
Work
Developmental Delay
Divorce
Family Issues
Foster Care
Gender Identity
Grief
Homework
Hyperactivity
Military Deployment
Mood Swings
Obsessive-Compulsive Behaviors
Oppositional Defiance


I specialize in working with children, adolescents, and their families. I also provide individual therapy services for adults. Children and teenagers respond to life events and experience stress differently than adults. Therapy can often help children and adolescent learn to communicate their feelings and ask for help when needed. Therapy can also help parents understand what their child needs, improve the parent-child relationship, and provide parents with the skills to manage their child's emotional and behavioral issues. I find that people have their own unique history, circumstances, and preferences that I take into consideration when planning treatment.

My approach to therapy is practical, collaborative, and nonjudgmental. While treatment is tailored to each situation, I frequently use interventions grounded in cognitive behavioral therapy and family systems. Together, we will identify treatment goals, focus on personal awareness, discuss coping strategies, and regularly assess progress. Depending on the child's developmental stage and treatment issues, I also utilize expressive therapies, such as play therapy and art therapy. I believe that one of the most important elements of therapy is finding someone that you feel comfortable working with.

During my pre-doctoral clinical psychology internship with the Advocate Family Care Network in Illinois, I focused my training in the Childhood Trauma Treatment Program. I received extensive therapy and assessment training working with abused and neglected children, foster care and adoption issues, and children with sexual behavior problems. I have also completed a dissertation that focuses on the impact of childhood sexual abuse on male children and their self-concept, and the efficacy of treatment approaches.

In addition to individual and family therapy, I also have experience facilitating therapeutic groups with children, adolescents, and parents. Past groups have focused on psychoeducational, social skills, grief and bereavement, process-oriented, and parenting skills.

I also conduct psychoeducational, psychological, and gifted testing/evaluations. Children struggling in school or who have multiple treatment issues may benefit from psychological testing to help clarify their diagnoses and subsequent treatment needs. Testing may include cognitive and intellectual educational testing and symptom specific measures to determine social, behavioral, emotional, and attention difficulties. Classroom observations are also an important source of information to better understand the child's academic, emotional, and behavioral functioning while in the school setting.

Since I am in the process of getting on various insurance panels, I am able to provide my services for a reduced fee. Please contact me directly if you have any questions or if you would like to set up an initial consultation.