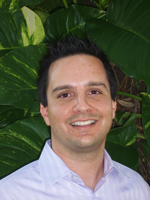 Bulent Dincer, Psy.D.
Dincer Psychology Associates, P.A.
Licensed Psychologist

FL Lic.# PY8400

My Consent Forms
Contact Me



Welcome!
Brandon Area Psychology Associates, LLC
was formed in order to provide the community with a warm, inviting, family friendly place for people to find support and get help for a wide variety of issues. My wife,
Dr. Laura Dincer
and I are very excited to also call this area home and are residents of Lithia, Florida. We share our home with our sons, Emre, Evren, and Devren as well as our two dogs, Riley and Tanner.

As for my academic background, I grew up in Saint Louis, Missouri and received my BA in psychology at Rollins College in Winter Park, Florida. I went on to receive a Master's degree in Health Services Administration at the University of Central Florida and a Doctoral degree in Clinical Psychology from the Florida School of Professional Psychology-Tampa, with a specialization in Child and Adolescent Clinical Psychology. I completed my pre-doctoral internship training at the Institute for Child and Family Health in Miami, Florida and my post-doctoral residency in private practice with
Dr. Valarie Kager
in Valrico, Florida.

During my professional training, I obtained extensive therapy and psychological assessment experience with preschoolers, children, adolescents, adults, and families from varied backgrounds in school-based, outpatient, inpatient, private practice, and crisis settings. I completed year long rotations in the Hillsborough County School System as well as the Children's Crisis Center in Tampa. My diverse training has allowed me to work with traditional and non-traditional families presenting with a variety of issues pertaining to:
Abuse
Adoption
Anger
Anxiety
Appetite
Attachment
Bathroom
Blended Families
Communication
Coping Skills
Dating
Daycare
Depression
Developmental Delays (e.g., Asperger's, Autism)
Divorce/Separation
Eating
Family Conflict
School
Self-Esteem
Self-Injurious Behaviors
Sensory Integration
Separation Anxiety
Sexuality
Sleep
Social Skills
Somatic Complaints
Stress
Testing
Tics
Trauma
Trust
Weight
Work

Gender Identity
GLBTQ
Grief
Inattention
Intimacy
Hygiene
Hyperactivity
Life Transitions
Loss
Marital Conflict
Military Deployment
Motivation
Mood Swings
Obsessive Compulsive Behavior
Parenting
Peer Conflict
Phobias/Fears
Relationships


I am currently an in-network provider for several insurance companies. If you wish to see me on an out-of-network basis, I can provide you with the paperwork needed to obtain reimbursement from your insurance plan. Please contact me if you would like additional information or if you have any questions regarding my availability.


Clinical expertise/interest:

In addition to specializing as a child psychologist/therapist, I also have extensive experience working with adults. I collaboratively work with each client and/or family in identifying and achieving goals. My treatment approach depends on the presenting issue(s) and is tailored to the individual and/or family needs. I am also available for consultation with schools, other professionals, and agencies to assist with the treatment process.

Group therapy for preschoolers, children, adolescents, and parents. I enjoy conducting groups and have experience leading social skills groups for children, process groups for adolescents, and parenting skills groups.

Psychological assessment for children, adolescents, and adults. I specialize in psychological, gifted, and psychoeducational testing. Testing is often helpful in determining the best course of treatment for cognitive, academic, emotional, and/or behavioral difficulties. I also conduct classroom observations to assist with treatment planning.

Clinical supervision for graduate students and therapists seeking licensure as a psychologist in the state of Florida.