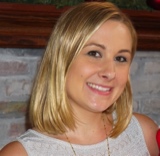 Laura Dincer, Psy.D.
Dincer Psychology Associates, P.A.
Licensed Psychologist

FL Lic.# PY8573

My Consent Forms
Contact Me
Welcome and thank you for visiting my page. I am excited to be back in the area and working alongside my husband,
Dr. Bulent Dincer.
We enjoy spending time with our sons, Emre, Evren, and Devren as well as our two dogs, Riley and Tanner. In our spare time we have fun participating in various outdoor activities and community events. As a resident of Lithia, Florida, I am happy to be able to provide support to the families within our community!

In regards to my clinical training and academic background, I graduated from Canisius College in Buffalo, New York with a Bachelor's degree in Psychology. While in Buffalo, I gained experience in the field as a crisis phone counselor and a social skills group facilitator. I moved to Florida after graduating and entered the doctoral program at the Florida School of Professional Psychology-Tampa campus. During my academic pursuits, I tailored my training to gain a broad range of clinical experiences with preschoolers, children, adolescents, and families, including placements in the Hillsborough County school system, private practices, and the Children Crisis Center in Tampa. My pre-doctoral internship was in West Palm Beach at the Palm Beach County Youth Affairs, where I worked in an outpatient center with families as well as a residential facility with adolescents. My post-doctoral residency was in private practice with
Dr. Valarie Kager.


As a child and family therapist, I provide therapeutic services for preschoolers, children, adolescents, and families. I also provide individual therapy for adults. I work with individuals who are experiencing issues related to:
Abuse
Adoption
Anger
Anxiety
Appetite
Attachment
Bathroom
Blended Families
Communication
Coping Skills
Dating
Daycare
Depression
Developmental Delays (e.g., Asperger's, Autism)
Divorce/Separation
Eating
Relationships
School
Self-Esteem
Self-Injurious Behaviors
Sensory Integration
Separation Anxiety
Sexuality
Sleep
Social Skills
Somatic Complaints
Stress
Tics
Trauma
Trust
Weight
Work
Family Conflict
Gender Identity
Grief
Inattention
Intimacy
Hygiene
Hyperactivity
Life Transitions
Loss
Marital Conflict
Military Deployment
Motivation
Mood Swings
Obsessive Compulsive Behavior
Parenting
Peer Conflict
Phobias/Fears

In addition, I specialize in exploring reactions to abuse and neglect, trauma, and eating disorders. In fulfillment of my clinical doctoral requirements, I completed my dissertation by investigating the relationship between early childhood trauma and eating disorders.

I tailor my treatment approach to the needs of the individual and/or family beginning with the initial assessment. I develop a treatment plan based on the unique needs and concerns of the individual and/or family, which may be modified throughout therapy. I have training and experience in various treatment modalities, including cognitive-behavioral therapy, family, humanistic, interpersonal, dialectical-behavioral therapy, as well as play therapy that may be utilized depending on presenting issues and developmental level.

Throughout my training, I have also gained extensive experience facilitating groups for individuals of all ages, which have included voluntary and court-mandated clients. I have developed and/or facilitated anger management, conflict-resolution, parenting, process oriented, psychoeducational, social skills, team building, and girls groups. I really enjoy developing and facilitating groups and am open to creating more based on the needs of the community.

In addition, I conduct school observations, psychological, gifted, and psychoeducational testing for children and adolescents. Parents may seek out psychological evaluations to assess learning disabilities, high intellectual functioning, emotional and behavioral functioning, as well as attention and concentration difficulties. School observations often provide valuable information related to social, behavioral, or academic functioning that may be helpful during treatment.


I am currently an in-network provider for several insurance companies. If you wish to see me on an out-of-network basis, I can provide you with the paperwork needed to obtain reimbursement from your insurance plan. Please
contact me
if you would like additional information or if you have any questions regarding my availability. I look forward to meeting with you soon!