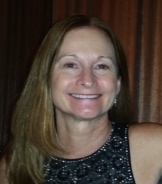 Valarie A. Kager, Ph.D.
Valarie A. Kager, Ph.D., P.A
Licensed Psychologist
FL Lic.# PY5566

My Consent Forms
Contact Me
Over my 25 years of practice, I have enjoyed working with children of all ages, with a wide range of issues. I have particular interest and expertise with children with anger control problems, preschool children, and those with anxiety disorders, including obsessive-compulsive disorder.

As a child therapist, my treatment approach is tailored to the needs of the individual child/teen and his or her family. After an initial assessment, we work together to develop a comprehensive treatment plan that addresses the client's needs and the families concerns. In general, I use cognitive-behavioral strategies with family involvement. Depending on the presenting issues, I may also use play therapy, family therapy, or behavioral techniques. In all cases, I approach therapy as a collaborative effort between myself, the child or teen, and his or her family.

I provide individual and family therapy for a wide range of childhood and adolescent issues, including anxiety disorders (separation anxiety, school phobia, specific phobias, social anxiety, obsessive-compulsive disorder), depression, bipolar disorder, ADHD, Asperger's/PDD, oppositional behavior, trauma, anger control/explosive episodes, adjustment disorders, grief, and problems related to divorce. As a Tricare provider, I also work with children and families on issues related to prolonged separation and military deployment.

An additional area of interest and expertise is with children with complex medical issues. This includes children with neurological issues that result in emotional/behavior problems (Tourette's, seizure disorders, brain injury), children with adjustment issues related to their chronic illness/condition (cancer, diabetes, asthma, spinal cord injury, genetic disorders), and children with chronic or acute pain issues. I can also provide assistance to children undergoing aversive medical procedures.

I also perform psychological testing up to age 16. Formal psychological testing may clarify whether a child qualifies for services at school for a learning disability, emotional disturbance, or the gifted program. I also provide developmental testing for very young children (pre-K) to assist the parents in determining supplemental services that might be helpful and/or to evaluate kindergarten readiness. I also evaluate children for Attention-Deficit/Hyperactivity Disorder.

I obtained my B.A. in Psychology at the University of Illinois, and received my doctoral degree in Clinical Psychology, Child Specialty, from Auburn University. My internship was at Children's Hospital in Washington, D.C. I have lived in the Brandon area for 16 years, with my husband and two children. I enjoy the Brandon community, and am involved in a variety of volunteer activities and events related to youth sports, youth theatre and arts, the environment, and fundraising for cancer research. In my spare time I enjoy spending time with my family and friends, fitness, travel, and my pets.

I am currently an in-network provider for several insurance companies. For those clients who wish to see me on an out-of-network basis, I am happy to supply the paperwork you need to obtain reimbursement from your insurance plan. Your insurance company can give you more information regarding out-of-network coverage.